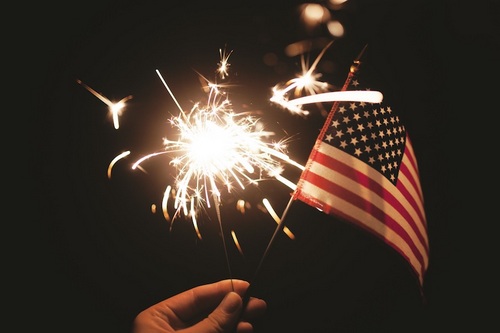 This year was the 118th edition
of one of sport's greatest rivalries.
I have watched it faithfully
for more than seventy years.
It is the only game I watch
where the National Anthem
is actually the feature event.
It is guaranteed that I will be
mightily stirred by the sight
of the brigades marching in,
with perfect formations of
Army gray and Navy blue.
I and my family have never
been asked to go to war.
The cadets and midshipmen
I watch have sworn to defend
me and my family to the death.
When the National Anthem is sung
by a combined chorus of
cadets and midshipmen my
emotions spill out as the flag
is saluted by our future leaders,
this day in a shower of snow.
They will be foes in their biggest game
but later they will be one team
to keep all of us safe and free.
They represent the best of us
in following the simple message
from the One whose birth we celebrate.
They will show their " love thy neighbor"
wherever they are on this earth.
My wish for all of us this year is
that we can find a way somehow
to understand our great differences,
and try to work together in love,
not just in the Christmas time spirit
but throughout the entire year.
It would be very helpful in Washington
where damaging partisanship abounds,
spreading throughout our troubled land.
Even if you aren't a football fan,
try to look in on this big game
on an early Saturday next December.
You don't have to watch the football.
Just watch our heroes march in and
then stand with proud salutes
for our National Anthem they cherish.
ABOUT THE AUTHOR----------------------------------------------------------
When the diagnosis of terminal cancer was given to Patty Gries in September of 1993 a four and a half year journey was begun that brought to vivid consciousness the precious nature of life, the caring people of hospice, the sadness of loss, the totality of grief, the wonder of healing and the overriding power of faith. Throughout the ordeal Ron wrote as he was so strongly affected by the experience, leading to the publishing of his book "Through Death to Life" where he shares that most personal writing and then to a ministry of helping others. For almost 18 years Ron has spoken throughout Michigan to a variety of organizations and grief support groups- educating, encouraging, consoling, and sharing his story of triumph over adversity while promoting hospice care. He is now in his 20th year of hospice volunteering.
Ron has had many of his poems published in Bereavement Magazine. Andrea Gambill, then editor, offered this endorsement of Through Death to Life. "This eloquent collection of poetic writing allows a glimpse into the very soul of love. Rich in the pictures of a life well-lived and much loved, it is a victory over the ashes of grief. Ron has the ability to express the feelings we all carry deep in our hearts and when our words elude us his gift restores our focus and enriches our souls. This elegant memoir reminds us that peace and love and joy persist – even in the darkness of unthinkable sorrow. A superb piece of writing."