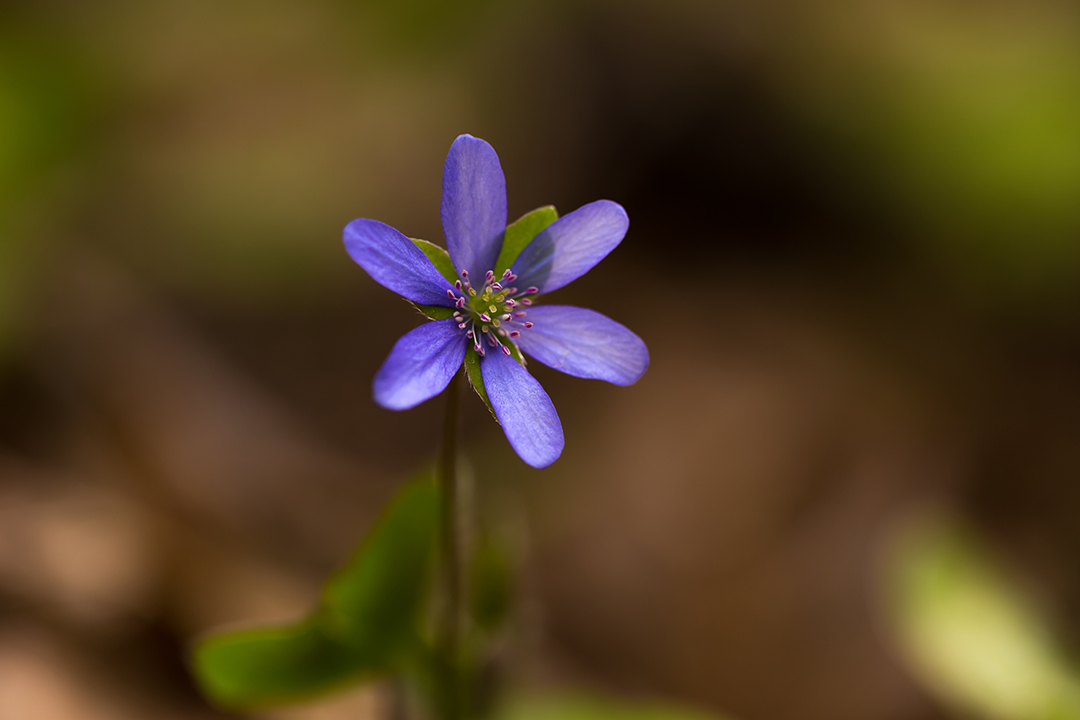 We gotta stop this somehow
this idea that a person
who is dead is 'in a better place now'
We gotta stop saying that!
If they are in a better place
then what in the hell are we doing here?
Grief is hard enough
without people telling the griever
Essentially – you got left behind.
that's garbage! No matter how
much we believe it - no one grieving
needs to hear that, even though it may be true,
Grief is hard enough.
We oughta be talkin' instead
about how to make this place -
the place where we are living
in - a better place now
We're living here on earth
We need to work at makin' it
Better for the people who are grievin'
We gotta stop this somehow
this talkin' about how much better
being dead on earth and alive in heaven is.
We oughta be tallkin' instead 'bout how to create
more heavenly places for the living on earth people
who are grieving, for God's sake, we even gotta
do more than talk about it, we gotta make it happen
we gotta make earth a better place for the living.
We oughta be spending time with those who are grief-stricken
we ought to let the orphans and widows know
they are more than simply thought about
we gotta do more visitin' than thinkin'
Grief is hard enough.
June G Paul
Grief is hard, but it isn't something we should fear, we can learn to embrace grief, to let it move through us and to move through it into a better place. We can learn how to embrace the grieving. We can learn how to listen to them sort through their emotions. The first time I remember encountering grief is as a young girl. I remember coming downstairs in the middle of the night to go to the bathroom. As I turned the corner into the living room, I heard someone crying on the couch. I was a little hesitant to walk over to my father who was lying on his side, weeping and sighing. It was the first time I ever saw him cry, I didn't know why he was crying but I wanted to make him feel better like he made me feel better when I cried. So I walked over to him, stood in front of him and asked, "Why are you crying Daddy?" He wiped his eyes, reached into his pocket, wiped his nose and sighed. I reached out to give him a hug and he made room on the couch for me. I laid down next to him and put my little arm around him. "I'm crying because my mother died." I didn't know what death was, that's how young I was, too young to go to the funeral, I didn't know what a funeral was either. But I did know what sadness was like and I knew how to help it go away. Just be close, hold the person who is sad and tell them 'it's ok, things will get better. And so that's what I did, even though I didn't know what death was, I told my dad, "I'm sorry your mother died. I would be sad if mine died too." I remember he smiled and held me close. And he cried some more, and I wiped his tears and we didn't talk. After a little while he said, "I'm better now, thank you. Why did you come downstairs?" I forgot I had come downstairs to go potty, I told him then and he said , "Well, you better go potty then, and we better be getting to bed, it's almost morning."
Almost morning, what a play on words, eh? Well, time went by and the next encounter with grief that I had was when my mother's father died. I was older then, but still not very well experienced with death and funerals. I remember the house getting full of people coming and going and my parents being very busy and my father giving me the assignment to polish everyone's shoes. That was also a task I was assigned for Christmas and Easter celebrations, so I understood funerals were some kind of special occasion. I don't remember the church part of my grandfather's funeral, only the wake. That is what they used to call the "visitations" We did not go to the funeral home with our parents, someone else brought us to the funeral home – they used to be called 'parlors.' Anyway, I walked in with the adult and my siblings. I surprised at how many people were there, sitting and standing and talking and then I saw the casket. The casket – it was big – it was raised up on a metal stand; half the top was opened up and in it I could see my grandfather's body lying in it.
I held my breath, it was the first time I had ever seen this and I stared. I looked and saw my mother and grandmother standing off to the side and my father and I remembered what I had told him. I would be sad too, if my mother died. And now, my mother was sad, but there were too many people around, and I couldn't comfort her. I looked at the casket and stared and soon it seemed as if my grandfather was breathing and I suddenly blurted out across the room to my mother – "He isn't really dead mom, he's alive, see, he's breathing, he's breathing" And I started to walk to my mother, but an adult escorted me out of the room and my mother came to me. The other adult told me he wasn't really breathing and my mother held me. I'm sorry mom. I'm sorry your daddy died. I'll be sad when my daddy dies too.
My grandmother was terminally ill when she came to stay with us. I didn't know she was terminally ill, it wasn't anything people talked about, but one day she told me she was dying and she was going to go to a stay at a nursing home when that was going to happen. It happened when I was in eighth grade. We were in an assembly at school when my mother was called out of the assembly by the prinicipal's secretary. I saw her face as they talked and I knew. I wanted to go to her but my teacher wouldn't let me. Later I was told to go home instead of visit my grandmother after school. I would do that sometimes, go to the nursing home and visit after school and then mom would come there to pick me up. It was a long day for me the day grandma died, I wasn't sure it really happened, so I couldn't say anything to my friends until the next day, and some understood missing your grandmother. Again our home became a flurry of activity.
What I remember about those early funerals is that nobody came to me saying any of these dead people were 'in a better place.' They simply embraced the people who grieved. They shared in the sorrow. They visited more often - people actually slowed down to visit and comfort one another. They sat and talked about happy times that were spent together with the people they were grieving. They shared and they made memories. I'm a Christian, my grandparents, my parents, we were all Christians. We all learned heaven was a place of perfect peace, a place where there was no war, no sorrow, no weeping. We all knew the Lord's prayer and the parts of it that say, "They kingdom come, thy will be done, on earth as it is in heaven." But I don't think this means we have to be stoic about our grief, I don't think Jesus ever meant that no one on earth should grieve. He himself wept , he also comforted, and that is what we are to do.
When I had a stillborn baby miscarry in the fourth month of my pregnancy, grief was delayed as I was still pregnant with the babies twin. My pediatrician warned me a day or days of grief would come. He was right. And it was/is an odd sort of grief that sweeps over me on occasion, grieving the loss of someone you loved but have never beheld with anything but your womb and heart is different.
When my father died, grief was hard. My youngest children were only 9 months old, my oldest was a month shy of 4 years and we moved two months after he died, to a community where I knew nobody. And so, I grieved alone and it was hard, it was hard enough. My oldest daughter saw me crying one morning and asked, 'Why are you crying mommy?' "I'm crying because my daddy died." Guess what she said, "Oh, that's ok Mommy, I would cry too, if my daddy died." And she reached up with her little 4 year old arms to embrace me and my grief.
Losing in-laws (parents and siblings) isn't any easier than losing your own family members, they become like family and friends at the same time, so grief is hard enough on in-laws too. Yes, grief is hard enough for everyone. When I was in high school I remember mourning the death of a classmate, even though we weren't best friends or in the same circle of friends, we were friendly toward one another and dealing with the death of a classmate was hard. Yes, grief is hard enough for friends too.
My mother's death was the hardest so far. We started grieving together over a year, maybe two, before she died. It was wonderful, but it was still hard. We embraced conversations about terminal illness, we embraced memories she had of her mother, father, sisters and brother. We embraced memories of my dad, we embraced her illness, we embraced faith, we embraced each other; We embraced anger, frustration, fear, hopes, dreams and prayers.
Now, I embrace all those memories as I begin learning how to embrace a different side of grief. Having had my own diagnosis of cancer has caused me to begin to embrace my own future death and I'm having to deal with grief from a whole different perspective. I know pain and suffering is no picnic in the park, I thank God for healthcare workers, for counselors, for priests, pastors, ministers, spiritual directors; they are doing what they are able to help the aging and infirm heal and accept the fact that eventually death will occur, and with death comes the end of opportunities. The end of being able to make amends, the end of making new memories. Yes, grief is hard enough but it can heal and strengthen us. When we embrace our own, we are better able to embrace one another through all of its stages. One thing I tell people who are grieving deeply is that the depth of their grief is an expression of the depth of their love for the one they mourn. I remember words of Jesus that he spoke while he was dying, "here is your mother, here is your son" I think about how when he knew he was going to die he told his friends, his disciples they could not go where he was going now, he told them to stay. He knew, grief is hard enough, and he gave them not only his peace, he gave them each other and he gave them something to do, because he knew, grief is hard enough and love, faith and work help us all through the hard times of grief.
ABOUT THE AUTHOR--------------------
June is a wife, mother and grandmother. In her heart and mind she believes learning the art of balancing family life has been her greatest accomplishment in life. She holds degrees in Psychology and Religious Studies. Her work experience is quite varied, from finance, to direct sales in cosmetics, retail in electronics, activities director in a CBRF, pastoral and spiritual care in hospital and nursing home and a substitute aide at school. She is the author of Praying Our Way Through Stress: Drawing Wisdom from the Lord's Life and Prayer (Westbow Press) and A Stable Birth: A Story About the Birth of Jesus Christ. She enjoys dabbling with artwork, sewing, writing poetry and writing short stories for her grandchildren and their friends.