Godsend
Words reveal so much about a person. Angel's words definitely did.
"All the best, don't give up even if you meet any barriers or hardships… You can do it!"
"Although we didn't win, we did our best and that is all that is needed to classify us as winners. It's not about the title but about the effort."
"Do you think I am going to give up so easily? No, that is not what I'm made of."
There are people out there who have the ability to find a silver lining in every cloud. Angel was the type of person who managed to find silver linings in the darkest rain clouds. She was my quirky bespectacled friend who was resilient, reassuring and relentlessly optimistic in the midst of challenging circumstances. We attended the same school for ten years back in Singapore. She continued to send me simple texts like "how are you?" and "hope you're well" after I left for Melbourne to further my studies. It was always heartwarming to know that I remained in her thoughts.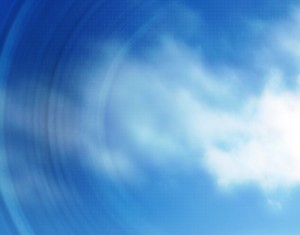 One of my favorite memories of her was during our final year in high school when we sat for our GCE O'level examination. Our entire lives pretty much revolved around this examination at that time, as it was crucial in determining where we were going to end up next in the first phase of our tertiary education. It was an extremely trying period with all of us burying our faces in piles of textbooks and reluctantly carrying bags of grey under our eyes. Angel, being Angel, managed to lift my spirits despite all of this. Right before the paper commenced, she turned to the classmates sitting around us and whispered "good luck!" making it a point to wish everyone except me (while ensuring that I was well aware of it too). Oozing with sarcasm, I uttered "all the best to you too, Angel". She turned back, tried to keep a straight face (but failed terribly), and gave me a quick "thumbs up". This exchange between us sums up how our friendship was like- peppered with snarky comments and based on a mutual understanding that our seemingly hostile attitude towards each other was genuinely light-hearted. This bantering that was so natural with us is the thing I miss most about her.
I remember 8 July 2012. It was my maiden year living abroad. I was back home for the mid-year break having dinner with my ex-classmates. Angel had informed us a couple of days earlier that she was not able to join us as a result of a high fever she was still recovering from. Everything was going well with stories of how everyone was coping with the transition from secondary school to polytechnics and junior colleges were tossed back and forth across the table. As I was engrossed in one of their animated stories about how it was like having boys in their new classes, I did not notice Michelle leave to pick up a call. She returned in a hysterical state and barely choked out the two words none of us were expecting to hear.
"Angel's… dead".
My mind screamed "who would play such a cruel joke on all of us???" I sat in silence as some of my friends immediately burst into tears while the others bombarded Michelle with questions. I was just texting her the day before… How could she be gone? My world had come to a standstill.
We were told that Angel had fallen from the window of her tenth-story apartment when she was struggling to look for her spectacles. She had been disorientated and was suffering from dizzy spells due to the high fever. Up till now, I still wonder how my seventeen-year-old heart could even begin to bear the weight of such tragic news.
I remember attending her funeral the very next day. I was still in a state of disbelief; still holding onto a tiny bit of hope that she was going to appear before me alive and well. The sea of pale tear-stained faces was all a blur. The reality of the situation only hit me when it was my turn to go to the coffin to pay my last respects. I fell apart when I saw her face. It was caked with make-up to the point where she was unrecognizable and unfamiliar to me.
I remember being completely consumed by a turbulent whirlwind of emotions in the weeks following her death. The persistent grief that inevitably follows from losing a loved one came accompanied with regret, purposelessness and even anger for me. I was racked with guilt for not telling and showing her more gratitude for the many memories shared over the decade we spent together. I could not understand why something like this had to happen. It took me months to accept that there were certain things in life I just did not need to understand.
I remember finding an old class photograph that she had edited for us after we graduated. It was captioned "I'm not good with words, don't laugh" and the text she had inserted onto the photograph said: "Things end. But memories last forever. You'll always be missed, 4 Courage 2011". I realized how wrong she was and how apt her words were. It has been a couple of years since I lost her. And yet, she never ceases to touch my heart with her words.
Things end. But memories last forever. You'll always be missed, Angel.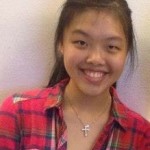 About the Author
Beverly Cheah is currently an undergraduate student in Melbourne University. She was born and raised in Singapore and moved to Melbourne in the year 2012. Beverly enjoys expressing herself through her writing. She also finds sharing and learning from experiences extremely meaningful and aspires to make a difference in the lives of everyone she meets.