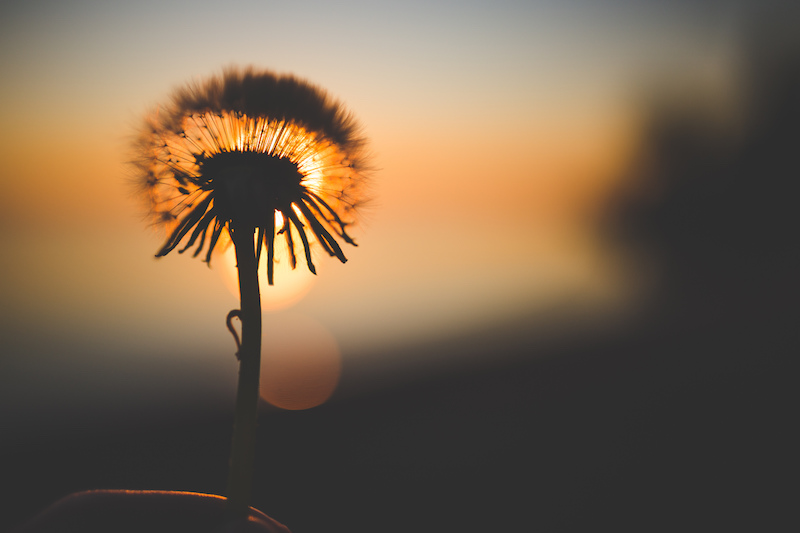 On January 10, 2007, my family received the most tragic and shocking news of our lives. My nephew, Christopher, had completed suicide. When I received the phone call, I jumped in my car immediately, telling myself over and over again for the entire drive to my sister's house, "It's not too late...."
How surreal; only eleven days before his sixteenth birthday, he had taken his own life. At first, we couldn't breathe; we couldn't think. We couldn't process this. I felt helpless for my sister, only being able to hug her and cry with her in complete disbelief and devastation. My sister's husband found him, and at that time, I could be thankful it had not been my sister to have found her own son.
Christopher's biological father had completed suicide five years prior and the details were identical. Christopher's brother, my eldest nephew, had now lost both his brother and his biological father to suicide. I remember thinking to myself, how can we possibly comfort him enough and keep him from doing the exact same thing?
For three days prior to the funeral, I sat at my kitchen table and stared and cried and thought and wondered and remembered. Going over years of our lives a million times in my mind: "How could this happen?" and questioning what part each of us, as a close family, may have been responsible for in this terrible tragedy. I felt numb from one moment to desperately wanting to scream the next. Such a tremendous, heart-breaking loss; no words exist to clearly define the emotions.
Early in my grief journey, question after question ran through my mind as I tried so hard to grasp the reason for this. I wanted answers and wished for nothing more than to be able to turn back time to that "one moment" I might discover in my mind that could have made a difference. Eventually, my family and I have each found comfort in different ways, but mostly in having to let go of things that cannot be changed. Instead, we have learned to cherish Christopher's memory and to try to help others because of what our experience has taught us.
On May 9, 2009, my father passed away, alone in a motel room where he had been living on a month-to-month basis in a nearby town. My father was an alcoholic, and addicted to prescription drugs. The combination took his life on that night. My sister, brother-in-law and I went to his motel room the next day to clean out his things. He did not have much. I felt torn between anger, sadness and relief. Anger and sadness that his addictions are what took his life. Relief that he was no longer living such a struggle. I missed the dad I had known when I was a young girl, when my own world was innocent about the unfortunate realities in life. I held on to precious memories of my dad being occasionally sober.
As we gathered all of his belongings and brought them to my house, my sister and I went through each piece that had belonged to our dad. He did not have many meaningful keepsakes. Mostly, there was paperwork and two bags full of clothes. His clothes were him, his personality, his silliness, the flannel shirts and jeans he loved to wear on fishing trips, and some gifts that we had bought for him years ago.
As time passed after Christopher's death, my sister talked to me about having his clothes and not wanting to part with them, but also not wanting to keep them stored away. I thought about people who make quilts, and decided there was no reason not to make quilts out of his clothes. What a treasure that could be for her to have. It would be a way to make something useable and comforting, rather than keeping his clothing in storage. My sister loved the idea but suggested that I make the quilt for her. Though I had sewing experience, I had never made a quilt before. My sister held on to Christopher's clothes until after our dad passed away. Dad's clothes were left in my possession, so I decided to make a quilt from his clothes for my sister, my brother, and myself. We could not have realized what they would actually mean to us until they were finished. They were so personal—like a warm embrace from Dad. It was then that my sister asked me to take Christopher's clothes and make each one in the family a quilted keepsake in his memory.
Our quilts are filled with precious memories that have truly comforted us. My sister told me as she looked at her quilt, that she remembered Christopher wearing articles of clothing together, and that they had become squares sewn next to each other. For my eldest nephew, I made his quilt to include logos from Christopher's T-shirts. He absolutely cherishes it. Our family now has four quilts, two wall hangings and three pillows. Each keepsake is full of cherished reminders of him wearing that specific pair of jeans, or where he had acquired that particular logo T-shirt, and the colors are all "him."
Through my own family's journey, each of us has found hope in our own way, through support groups, reaching out to others who are grieving or sharing memories we have of our loved ones.
Eventually, I established A Warm Embrace (making personalized quilts) with the hope of providing others with the same kind of comfort that we have found in our quilted keepsakes. Included in my sister's quilt are eighteen squares scattered throughout with scanned photos, drawings and handwritten notes that were made by Christopher.
Sharing my story with you in this article celebrates the two year anniversary of A Warm Embrace. Over the past couple of years, I have been blessed to meet so many amazing, encouraging, inspiring people, who have
shared their stories with me, and have allowed me to create personal and meaningful keepsakes for them. Over twenty-five keepsakes have been made so far, each one combining years of memories into a single, finished piece. I have been told this comfort is truly a blessing to those who have received them.
_________________________________
About the Author
Jennifer Vaun began her journey through grief in January, 2007 when she received the news that her nephew, Christopher Baker, had committed suicide. Since the day that changed the lives of her family, they have each found a healing process in working with others through their experience. Jennifer started A Warm Embrace, creating hand-made quilts that commemorate the life of a loved one and include clothing, photos, and other personal items that reflect years of memories into one uniquely quilted piece.