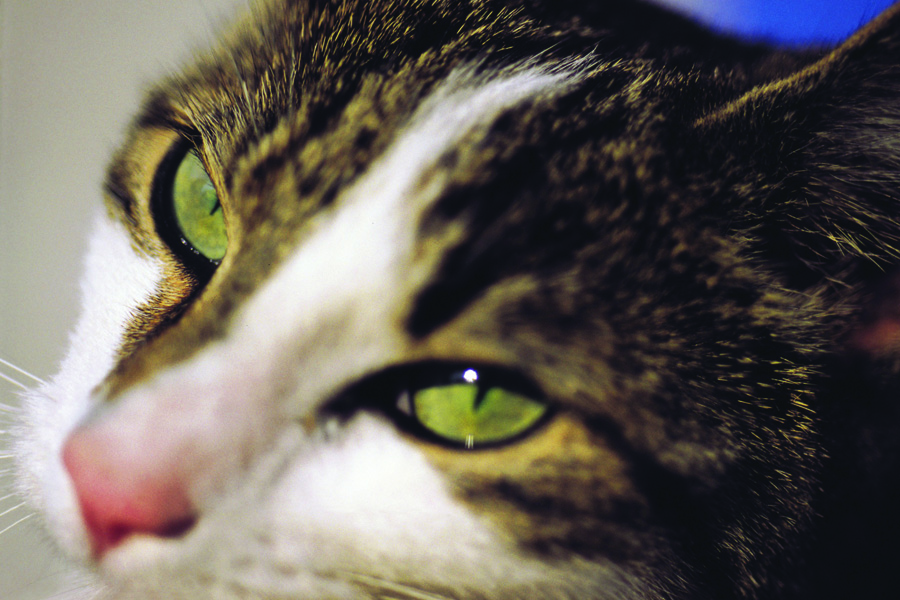 Today was a very special day for me, for I was both a seventy-eight year old man and a child again. I was in a melancholy mood because one of our best and most loyal friends had died. By our standards she had a low IQ, no formal education, had never been to been to church, but had always demonstrated to us God's expectations for his children.
This dear friend was always there for us, morning or night, Monday or Saturday. Countless times a day, our friend let us know we were loved, asked only for our affection in return, and never failed to demonstrate a gracious heart. Whenever we had to leave, she was the first to meet us at the door when we returned, saying, "Welcome home; I have missed you so much."
As time passed, this very special companion began to wither. Life became more difficult for her, but rather than complain and grumble she just demonstrated more love and affection, and even more often said, "Thank you for being so dear to me." As I realized that time was running out for her, we sat down together and had a little talk. I looked into those big, soft eyes and told her how much I appreciated her love and devotion, and how I had used her as an example in my Sunday school lessons and my home-study groups. I assured her that my wife, Betty, and I would be her hospice nurses and would hold her tight when she needed us most. Although she was not able to communicate in her normal fashion, those big, teary eyes told the whole story: "Thank you. You have always been there for me, and I trust you now."
Betty and I took turns the last two days holding her, stroking her, and telling her just how sweet she had always been. At bedtime, she had to be carried to the bedroom, and I had the privilege of her head resting on my shoulder. About three o'clock in the morning, having lost the use of her hind quarters, she pulled herself to the middle of the bed. When I awakened at six o'clock, I discovered the inevitable had happened, and now we would have only precious memories of love and devotion demonstrated by a special and loyal friend, Tabitha, our seventeen-year-old cat.
I went to our men's prayer breakfast with Tabitha on my mind, thinking about how God had used a cat to teach us how we are to live, love, and enrich our lives. Our prayer group is small and represents four churches, and we discuss many different subjects prior to our prayer time. That morning, as we were discussed national problems, somehow we got on the topic of education and we soon decided we needed to look up the words "education," "intelligence," and "wisdom." We all agreed that wisdom (ability to discern inner qualities and relationships, insight, good sense, judgment, a wise attitude or course of action) was the most important word of the three. My mind drifted back to the innate wisdom that Tabitha had possessed and how it had enriched our lives.
As I laid Tabitha to rest, I became a little boy again. I searched for a special and appropriate casket, wept and said, "Thanks, Tabitha, for being a special loyal friend, you have enriched our lives as God would have it done. We will never forget the precious memories."
We offer no apologies for being childlike at times like these, and we will continue to lovingly care for our six beautiful wild squirrels and birds.
---------Please leave any feedback on our Facebook page--griefdigest
ABOUT THE AUTHOR
Denzil Adams is a retired elementary-school principal and has retired from a second career in videography. Growing up on a small farm provided the opportunities to develop both a strong work ethic and the love and pleasure involved in caring for animals.
Four years in the military and three years in the reserves during the Korean War era assisted him in learning the values of motivation and encouragement in striving for optimum behavior. As an elementary principal, he directed a corporation-wide summer school program that in two sessions grew from sixty to six hundred students over a three-year period. The highly motivated program was centered on the theme, "I Can; I Know I Can."
He also received a national award for being among the top fifty-two schools in the United States for promoting democracy. Their student government was patterned after our national government by having political parties and the executive, legislative and judicial branches of government.
Though officially retired, he believes that learning is a never-ending process and continues to seek understanding of the needs and motivations of others. He thanks all of his teachers, both human and animal, for many lessons learned.
REPRINTED FROM AN EARLIER EDITION OF GRIEF DIGEST