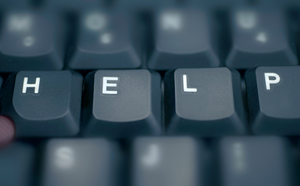 In 2007 four family members died: my elder daughter, father-in-law, brother, and former son-in-law. My daughter Helen was the mother of my twin grandchildren (one boy, one girl) and died from the injuries she received in a car crash. The twins' father died from the injuries he received in another crash. His death made our grandkids orphans and my husband and me guardians. Suddenly, we were GRGs, grandparents raising grandchildren.
The twins were 15 years old when they moved in with us. We couldn't believe what had happened to us and the twins couldn't either. "Hollywood would reject this story," a friend commented. "It's unbelievable." Grieving for four family members and raising grandkids was the biggest challenge of my life. Thankfully, I knew that recovering from grief was up to me.
I began to dread the question, "How are you." Grief is confusing and I didn't know how I was feeling. Most of the people who asked the question expected me to say "fine." But I wasn't fine and overcome with grief. In self-defense I came up with five answers to this question.
• I'm fine. This is the answer I used early in my grief journey. It was the answer people wanted to hear and I said it to avoid conversation.
• I'm okay. I liked this answer because it fit all people and situations. Besides, okay is a common American term.
• I'm getting along. I used this answer in the middle stage of grief. It implied progress and seemed to satisfy people.
• I'm coping. Finding the courage to say this took me a year and a half. I only used the answer with close friends.
• I'm good. Ten years have passed since my daughter died and I am good. Although I'm not living the life I thought I'd be living, it's a rewarding life.
Today, the twins are 25 years old and involved in their own lives. My granddaughter works for The Salvation Army in St. Paul. She is also an independent photographer. My grandson is a freshman at the Mayo Clinic School of Medicine. He will be the third physician in our immediate family. I'm so proud of them I could shout their praises from roof tops.
Grief can be a transforming emotion and it transformed me. When I get into bed at night, I know that I made good things from grief. You can too. Start by testing the answers to "How are you?" Give to others, even if you have little to give. Make quiet part of each day and listen to your soul. Try to live mindfully. Remember, love never dies and is always with you. Hard as it is to believe now, the day will come when you feel happy again. You deserve it!
---------Please leave any feedback on our Facebook page—griefdigest
----------------About the Author
Harriet Hodgson has been an independent journalist for more than 30 years. She is a member of the American Society of Journalists and Authors, Association of Health Care Journalists, and Association for Death Education and Counseling. She is the author of 30 books, hundreds of print and Internet articles, and is a monthly columnist for the new Caregiving in America magazine.
All of her writing comes from experience and Hodgson's recent work focuses on grief, loss, and recovery. A popular speaker, Hodgson has given presentations at Alzheimer's, hospice, and public health conferences. She has appeared on more than 160 radio talk shows, including CBS Radio, and dozens of television stations, including CNN.
Her work is cited in Who's Who of American Women, Who's Who in America, World Who's Who of Women, Contemporary Authors, and other directories. Hodgson is a GRG, grandparent raising grandchildren, and lives in Rochester, Minnesota with her husband John and her twin grandchildren. Please visit www.harriethodgson.com for more information about this busy author and grandmother.