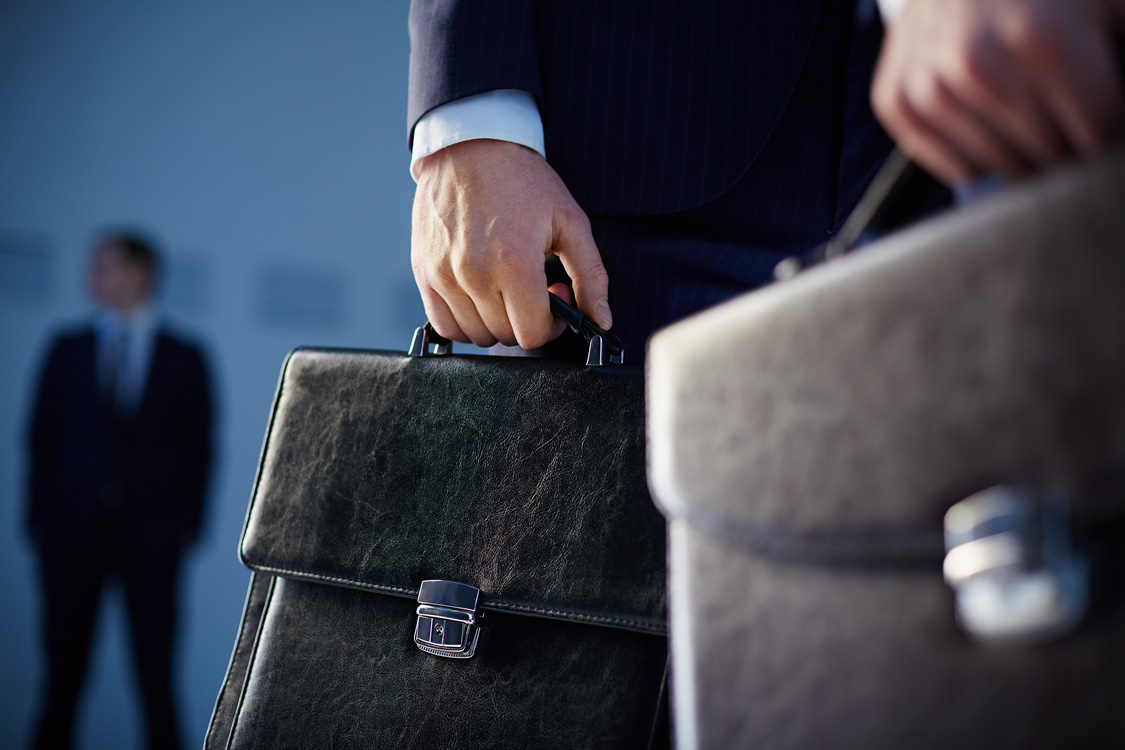 By Elaine E. Stillwell, M.A., M.S.
Getting Back to Work is a tough transition for many parents following the death of their child. Worried about feeling strong enough, being able to concentrate, controlling crying, talking to people, leaving the safe haven of home, along with not wanting to lose their job or a paycheck, are all weighty factors these heartbroken parents must consider as they decide when to return to work, which involves reentering an accustomed social environment as a changed person.
Some of us have the option of taking an extended leave of absence and others are required to return to work right away. Some moms and dads are protected by human resource regulations, doctors' letters, short-term disability policies, understanding employers, or colleagues who can fill the gap. Some who need that regular paycheck or need to insure job security do not have a choice. Some choose to go back to work, ready or not, just to escape the sadness and desolation in their homes.
When my two oldest children, 21 year old Denis and 19 year old Peggy died suddenly in an August car accident, I chose to go back to work three weeks later when school opened for the new academic year. Being an elementary school teacher, I knew for that to be "my class," I had to be there to set down my rules and goals, and imprint my style of teaching on them, or that class would never be "mine" when I eventually returned. Had my children died in any other month, I honestly don't know how long I would have decided to stay home nursing my grief. So we can understand that different factors do influence people's decisions. Some inconsolable parents cannot even entertain thoughts of returning to work.
Maybe because my colleagues were used to nurturing children, they were more open, considerate and caring to me, than other work places might have been when I returned. And maybe the magic ingredient that carried me through this life challenge was the way I was brought up to first get my job done and then relax or collapse. Others claimed it was my faith, that praying got me through these traumatic days.
I didn't make any speeches telling people what I needed because I really didn't have a clue, but everybody, including my principal, teachers, staff, students and their parents, seemed ready to help in any way they could. I was touched when a bicycle safety movie was being shown at a full school assembly when a fellow teacher suggested I take a break and she would watch my class so I would be spared viewing the car accident scene with responding police and ambulances, reminding me of my children's horrific accident. Parents helped me address1,600 acknowledgement cards and my students drew pictures and offered sweet words about Peggy and Denis which kept the elephant out of the room. My heart smiled when my class of third graders shouted, "We love Denis," when I gave no homework on his birthday. I learned that simple little things can mean a lot. Like some other bereaved parents, I also found that returning to my job helped me, giving me a sense of routine and normalcy in my otherwise shattered life. It got me up in the morning, out of the house, filled my day with 8 hours of distractions, but, to be honest, took every bit of energy I possessed to make it through the day.
Other grieving parents felt fortunate to have their bosses call asking what they could do to help, like alerting fellow workers of the death, asking if it was okay for co-workers to attend the funeral or if they preferred to keep their work life and personal life separate, cancelling appointments, extending deadlines, and noting that short-term disability benefits might cover a couple of months of work if they had those policies. Some even designated a company person to arrange a food chain of dinners to be delivered for a period of time. In my case, my husband's office computerized all the names in "ABC" order from both funerals, taken from the funeral home guest books, mass cards, flowers and food delivered, errands done, and personal cards and notes written, so we had a ready list with names and addresses to thank all the people who gave us loving support.
Others mentioned that their supervisors called about a week before the actual return to work date discussing how to make the transition back to work as smooth as possible. Asking such questions: "Would you prefer people to check in with you about your loss or not bring it up at all in the office?" "Is it all right if I send an email to everyone letting them know when you are returning and how best to help you?" All were grateful to be able to offer their fragile input. Most were okay with co-workers checking in with them, but preferably not throughout the day, suggesting at the end of the day it was helpful to chat for a few minutes. For many people, work is an escape from grief, and being asked about their loss throughout the work day might be too disruptive. Some might even ask coworkers not to mention their child, needing more time to be able to talk about the death, especially if murder, suicide, or drugs were involved, another added dimension to their grief. The first days back to work can be awkward and strained because most of us are feeling our way and don't even know yet what will work best for us, as we learn by trial and error. We soon discover there is no one way to grieve.
Sometimes, it's hard to predict what will help and what might hurt. But knowing someone cares by asking what they can do for us, helps our grieving heart. Knowing what to say to someone who is grieving is hard. When it's someone you have a professional relationship with, it's even harder. But as long as you send a message that you care, your efforts can be instrumental in helping us cope with our loss. There are no words to erase our pain, but many parents suffer the sting of insensitive remarks and clichés which were actually offered in support. We learn quickly to whisper to ourselves, "Father, forgive them for they know not what they do. Assholes, Amen" – and we feel much better.
Another way to keep coworkers from avoiding us or tiptoeing around us when we return to work was suggested by one of our TCF dads who recently lost a beautiful 19 year old daughter. Going back to work 15 days later, he simply wrote an open letter to his partners, colleagues and staff. Giving us permission to use his letter, he generously stated, "If my words can help anyone in the group they are welcome to them." (He also mentioned that his son used part of the letter to announce his return to school which he felt made his son feel more comfortable and also the friends he would encounter on his return.) His message to colleagues:
Dear All:
In all probability I will be returning to the office on Monday, --/--/--, I do not think it will be especially difficult for me as work will be cathartic. For all of you that I saw at my daughter's wake showing your unending support, I thank you. Obviously, things moving fast so I cannot remember if I saw everyone although it was pretty close. Likewise, for those of you who attended the funeral, you have my sincerest gratitude. I cannot remember any individual that I encountered as I was somewhat mentally and physically exhausted at its conclusion. If there is anyone who was not able to attend either the wake or the funeral for some reason do not let your hearts be troubled. I know that I have the support of all of you and, therefore, if that did occur, please do not apologize. No apology is necessary.
In terms of how you may approach me, I can understand that there might be some level of trepidation. I can assure you that I am the same, yet different. If you wish to offer condolences again, and give me a hug it will be welcomed. If you do not, that is absolutely fine as well. Many people have said to me "there are no words," and that is obviously true. But any words that I have received in consolation were mightily welcomed-even if there were "no words." The memory of my daughter will last, for me, until my last day. But, her passing does not have to be acknowledged every day by everyone that I encounter, and I will not feel in any way slighted if you feel it is appropriate to refrain from doing so.
We will persevere; we will carry on, because that is what we must do. In closing, I will be happy to see everyone soon.
Very truly yours,
So "Getting Back to Work" can be handled in a variety of ways, using help from bosses, co-workers, friends, or just depending on ourselves to make the job reentry easier for us and those around us. Striking a balance between managing everyday life, protecting ourselves from emotional injury, and being true to ourselves can be challenging. Remember, there are no mistakes, only lessons. Love yourself, trust your choices, and everything is possible. As you navigate your new world, let Jojo Moyes' words bring a smile to your face, "Grieving is like adapting around a hole. You become a doughnut instead of a bun."
---------Please leave any feedback on our Facebook page—griefdigest
ABOUT THE AUTHOR
Wife, mother, grandmother, educator, author and speaker, Elaine E. Stillwell, M.A., M.S., shares her gifts of hope and inspiration with the bereaved, simply telling what she has learned to cope and survive following the deaths of her two eldest children, twenty-one-year old Denis and nineteen-year old Peggy, in the same 1986 automobile accident. In addition to being Founder (1987) and Chapter Leader of The Compassionate Friends of Rockville Centre, Long Island, New York, (along with her husband Joe), she is also a Charter Member of Bereaved Parents/USA since 1995. Elaine shares her unique gifts of caring and humor with audiences across the United States at workshops and seminars, in radio and television appearances, and through her numerous magazine articles.