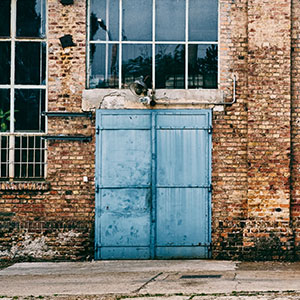 Introduction:
A year ago in January of 2016, grief came knocking at my front door and let itself in without invitation, want, or welcome. My brother, only one year older than myself and my only sibling, died on January 18, 2016 from a blood clot that broke off into his blood stream and went to his brain. His death was instantaneous, and my life was instantly changed in that moment.
2016 was a year of trying to navigate the dark, murky, often directionless land of grief. As a Psychologist, intuitive and spiritualist, I knew enough to give myself space to feel whatever I needed to feel, but what I didn't know is the depth of despair, love, loss, darkness and light that would intermingle into a complicated ball of my emotional experience. I felt isolated so much of the time, lost at sea, and I struggled to describe the scope of the water.
As a writer, I found my words through pen and paper, and I ended up writing a book on grief- the kind of book I wish I had last year. Lamentations of The Sea: 111 passages on grief, love, loss and letting go, is not a detached clinical exploration of grief. It is an experiential book and a story told as it was being lived. It is an "I know what it's like to bleed. So if you are bleeding too, let me share my heart and bones and blood with you and hope it helps you find strength along the way."
The following is a passage from that book. I hope it brings some comfort to your heart, and whoever you are, whatever your loss may be, gives you permission to continue to honor those you carry inside, however, whenever, wherever you see fit.
Honor Them
There is no right or wrong way to grieve. To process our losses. To remember those who've passed in this place. There are some signatures written so strongly inside of us they will forever remain engraved. Years may go by, and you may still feel the ache and the love in the place they hold inside your being.
This is the cost of loving and losing. To feel that love and ache and realize there is nobody else who will carry that experience, carry their remembrance, carry that love inside of you in the unique way you do. And since you are the keeper of this very precious task, you should not be afraid to remember and honor them anyway you see fit, whenever you see fit.
Make up your own rituals of remembrance. Throw flowers in the river in release. Write letters and burn them in a fire, let the smoke and ash curl up towards the sky and reach the ears of those you love. Light candles of intention and memory. Surround yourself with pictures or prized possessions. Name a star after them. Talk to them daily. Talk to them in the moon, in your mind, in your memories. Believe they hear you.
Keep moving forward, yet never get over it. Let your heart break, even as you let your heart mend. Find something that speaks to your soul. Go to nature. Go to where it's quiet. Go to holy places. Seek out the divine and seek out the human. Seek out whatever calls to your heart and fills you with meaning and purpose in this life. Realize the more purpose you have, the more you honor those who've passed through your living.
Live your life in such a way as to become a prayer of thanks for the sacred gifts that are these days, offer your tears as sanctification for all that has gone before you. Make peace with everything that didn't go the way you expected and everything that did. And if you can't make peace, then make peace with the part of yourself who can't make peace, accepting that some things in this life simply feel incomprehensible and unacceptable.
Do your best to be kind to yourself whatever your process may be. Remember you are already honoring them through the living, and breathing, and heart-beating, and feeling, and caring you have brought to this earth. This isn't about judging whether your process is right or wrong or normal- this is about doing the best you can. Just know you are a human being who has taken a rite of passage you never wanted to take. You are brave, and courageous, and full of heart and spirit for all the things you feel.
Honor you and honor them. Piece all the ways you care, and grieve, and cry, and mourn, and joy around you like a patchwork quilt, which you have stitched together with your love and depth and humanity. Wrap it around you: your super hero's cape of love that is comprised of all that you were, with all that you will be. And know each time you don that cloak, each time you look to the stars and feel the ache in your chest, each time you notice the missing and yearning and happiness and lack:
That yes, this life- their bright light- did indeed matter.
---------Please leave any feedback on our Facebook page—griefdigest
ABOUT THE AUTHOR
BethAnne Kapansky Wright is a Clinical Psychologist in Anchorage, Alaska who enjoys writing, illustrating and creating. She specializes in women's issues, life transitions, trauma, grief work, and finding healing in our relationships, especially our relationship with our self. She believes in authenticity, intuition, the power of love, finding joy, and learning to be more fully human. She is the author of the books Lamentations of the Sea, Freebird Fridays and Cranberry Dusk. More of her work can be found at http://bethannekapanskywright.com