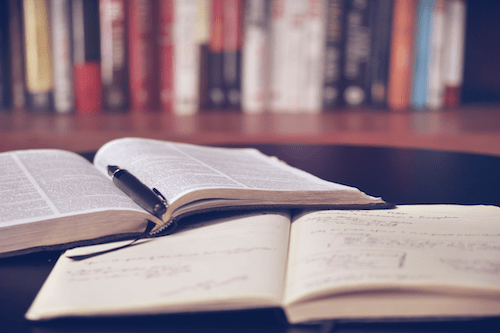 During more than forty years in the classroom with elementary children and fifteen plus years with children in a grief support program for families, I have seen children's lives touched with the use of appropriate literature as they struggle with special emotional problems at school and after a death. This article is based on the latter. Journey of Hope Grief Support Center serves all family members. Pre-school and elementary children are with facilitators who are trained to use books for their age groups of grieving children.
WHY USE LITERATURE TO SUPPORT GRIEVING CHILDREN?
The following are research proven reasons why this approach is appropriate.
*Children need help as they cope with special problems after the death of a family member.
*Literature can help these children see how others have met and solved some of these problems. They do this as they learn how to use conflict resolution strategies to deal with problems.
*As these young children do the above, their self- concepts improve.
*They learn that their behavioral problems are not unique.
*Mental and emotional pressures are relieved. Group discussion of a book can be a powerful vehicle as the children interact with each other.
WHAT ARE THE TRAITS AND GUIDELINES OF A FACILITATOR
The person using this technique should have personal stability. He, or she, should have a desire to understand without judging and a yen to help the grieving children. That person does not give advice, scold, or criticize what children say or do. He, or she, accepts a child's desire at times not to share. He or she understands undesirable behavior. At Journey there are always two facilitators and a child might be given options at times for activities or tasks that might be difficult for him or her at that particular time.
HOW IS ALL OF IT PUT TOGETHER?
The facilitator in Journey uses plans written by the program director. In smaller programs, the plans may be written by volunteers with special training or commercially published plans used. The subjects for the plans are special needs or concerns exhibited by the grieving children. Wolfelt's  Six Needs are good examples that can be matched to books for grieving children. Each session should have a specific purpose for the use of a book or story.
Planning includes selecting just the right book. The book should be an appropriate length and have a character that finds a specific way to process grief and loss feelings. Good pictures add meaning to the reading of the story.  The book should offer hope for a struggling child.
The book is introduced and some goals set for listening. There may be times during the sharing of the story that a child may want to comment or ask a question. The facilitator may add a comment or question a part of the story that is essential if children are to comprehend the message of the story.
The facilitators use a questioning technique that allows the children to mesh the story happenings and their special needs and share in conversations about potential ways to solve problems in special ways. This 'incubation' time gives the children opportunities to think about the story and what it might say to them about special needs or problems. Each child can apply the story to his or her life and make inferences and form ideas that bring the actions of the story character and their lives together. What might the story character say to them about how to solve a problem? This analysis of the story and their needs is what makes the literature usage 'gel' for the children.
FINAL OPPORTUNITY FOR STUDENTS TO EXPRESS THEIR FEELINGS AND CONCLUSIONS
The session ends with varied activities that allow the children to put their thoughts in a visible form and to share their new understandings with the rest of the group and later with their families. These activities can include art, writing, drama, music, or combinations of these activities. The sessions can end with each child who desires sharing their concerns and possible conclusions with the other children and the facilitators. They are encouraged to share the results of the special activities and their new understandings with their families.
PERSONAL EXPERIENCES OF AUTHOR
The results of one of these sessions may not be obvious immediately. One session the author helped lead included a child who had seen his father died by suicide. He was very angry. The session on that topic was difficult and he had trouble staying on task. The next time the group met and were introducing each other, he told the group, "You know how mad I was last time. Well, I'm not as mad tonight. I know what happened wasn't my fault."
Occasionally a family will come to Journey some time after the death and a child has no memory of the one who died.  There was one child who never had a memory to share after stories were shared. After a discussion of possible memories, a second child mentioned that his last name was that of his father and he considered it a gift. The second child now had a memory and an attachment to his father.
A brother and sister pair experienced the death of a younger sister. The two had attended sessions several times and seemed to find no comfort until a story was used that included memories of funny things from a character's experiences with the one who died.  The group was invited to share funny things they remembered about their loved ones.  The sibling pair got to sharing funny things they remembered about the sister and laughed as they hugged each other. They now had some happy memories to share with each other. Other sessions have been more fruitful for the duo.
The following web sites can provide further information as you plan and use children's literature with grieving children.
ACTIVITIES FOR GRIEVING CHILDREN, https://youthhighlight.com/sample/activities-grievingchild
CHILDREN'S BOOKS ABOUT DEATH AND GRIEF SUPPORT, https://whatsyourgrief.com/children's-books-about-death
PICTURE BOOKS ABOUT DEATH, https://imaginationsoup.net/children's-picture=books-grief-death
WOLFELT'S SIX NEEDS FOR MOURNING, www.centerforloss.com/grief/six-needs-mourning
About the Author----------
Geraldine Haggard has been a facilitator in the Journey of Hope Grief Support program in Plano, Texas for twelve years. Her service in that program has included working with children in the pre-school and primary grades. She has written two previous books for Centering Corporation and written sessions plans for the Journey of Hope children. "Strength for the Journey" was co-authored by her.
She taught in Denton County schools and the Plano ISD for 48 years. Her career included the role of Elementary Language Arts Director and Reading Recovery Teacher Leader. After she retired from public school service, she taught reading methods courses at Texas Woman's University in Denton, Texas. Dr. Haggard has authored teaching materials for reading teachers and students for Education Bridge, Wilbooks, and Hameray publishers.